Well I missed the 20th as well. I remembered as I was laying in bed, but I'll be darned if I was getting back up to take a pic. As it was my "DH" was being pissy because I'd decided on MY birthday I didn't want to waste 1.5 hrs hanging around Watertown with nothing to do. Dad had offered me the option of him and the kids picking me up from work to go home as Mike and I are currently carpooling on Wednesdays. I decided I'd like to spend the extra time with my kids on my birthday, and because I didn't consult him before making my decision I'm in the doghouse...
WHATEVER
- It's
MY
flippin' birthday... As usual he's shown how much he cares about me by picking a fight on a holiday and not speaking to me.
1.19.09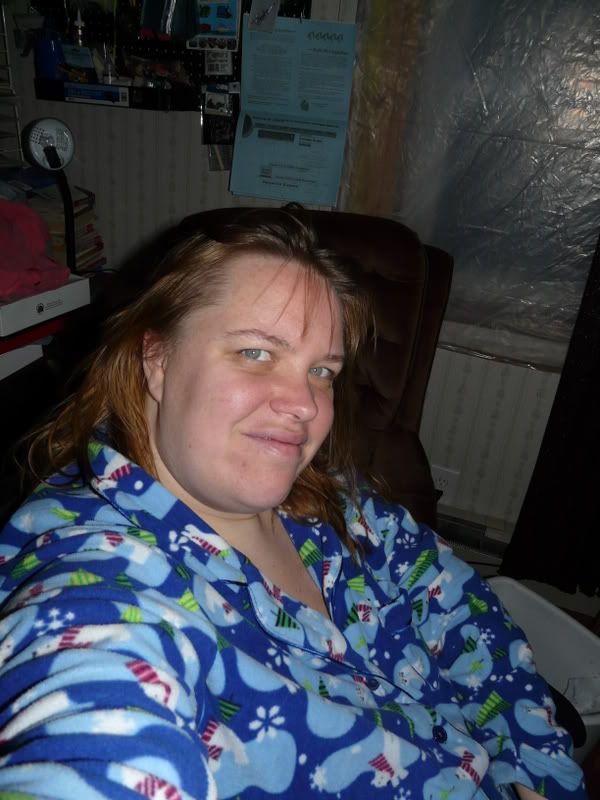 Try not to look too hard - I'd just gotten out of bed...
1.21.09
I ordered Pad Thai for my birthday as I love it, and hadn't had it since last May. This is what they wrote on the containers! LOL
---