1.22.09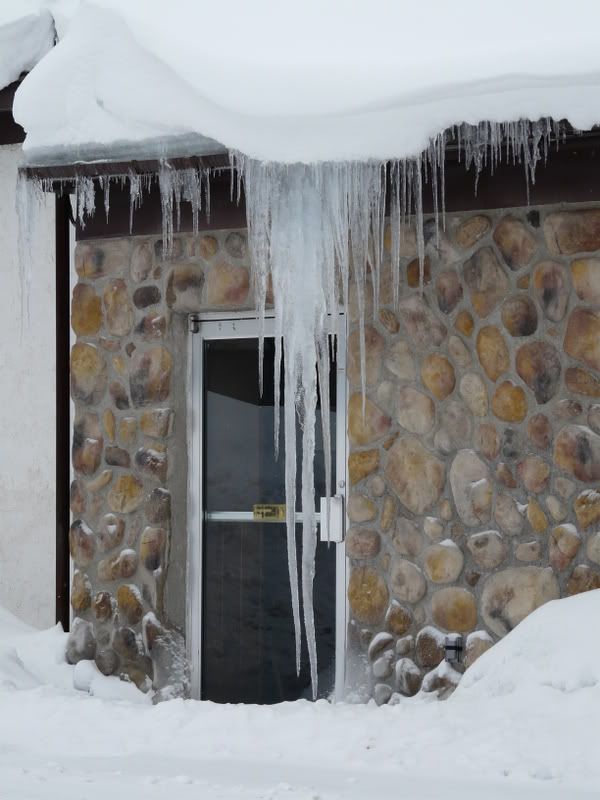 This is the back door to work. On the 20th it took my co-worker and I about a 1/2 hour to chip the ice away from the back door. It was a good thing her key worked in the front door 'cause on the 21st we had an ice flow by the back door about 4-6 in deep and about the size of a flying saucer sled... The ice flow is under the snow here.


1.23.09

Yes! I all ready have my photo for the day! Wonder why I have a photo of the clock at such a ridiculous hour of the moring?!?! That would be because my butthole of a neighbor had some jerk outside on a tractor with a snowblower attached to the back moving the plowed up piles of snow further off the driveway. Mind you - we had
NO
snow last night, and the piles were not in a place that caused him to not be able to get in or out of his garage... There are 3 doors to his garage; the vehicles are stored in the first two; and what you see in the pics are doors 2 & 3. The jerk was out there for at least a half hour, and then I couldn't get back to sleep for another hour. I guess it's only a problem for my neighbor if
HE
gets woken up...