There are a few holes again...
2.6.09
Do you see that tiny bit of fence all the way in the back? That's where I'm normally parking my van while at work! LOL
2.7.09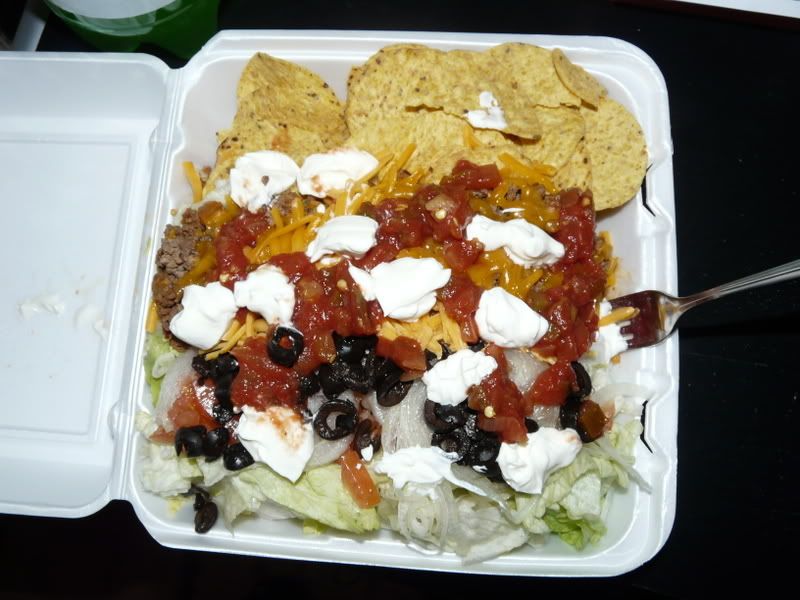 YUM! Nothing better than a taco salad for lunch!
2.8.09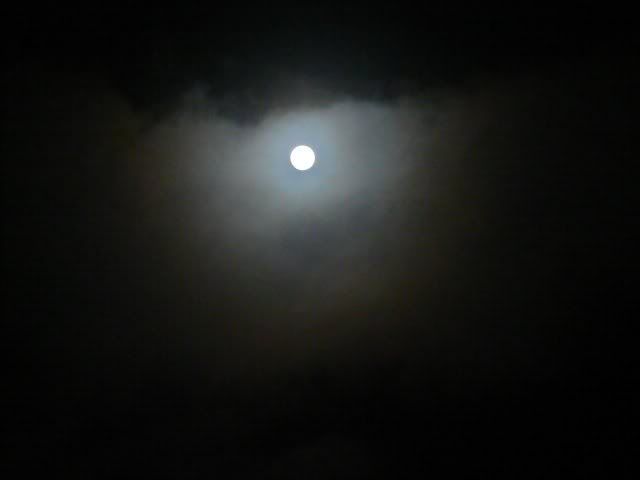 I got one awesome shot of the moon, and every other one the moon had a halo while the clouds looked awesome...
2.10.09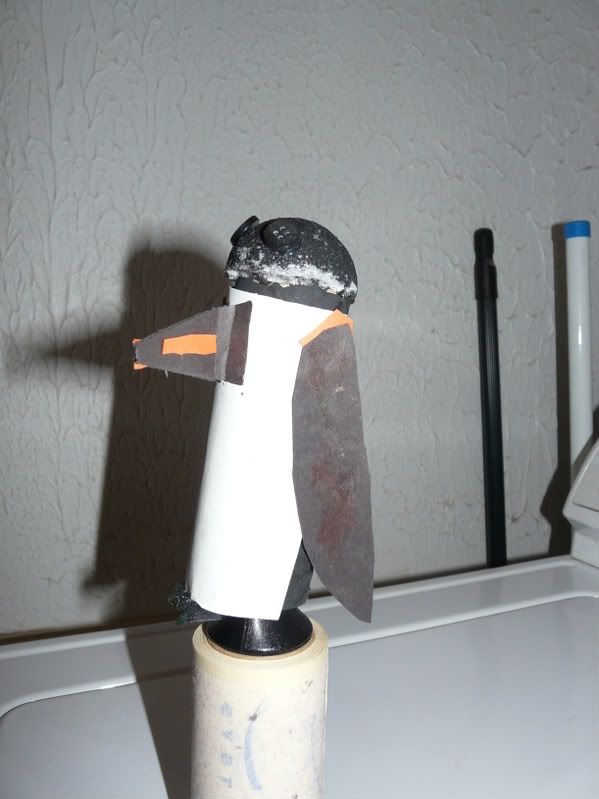 Micaila's toilet paper roll penguin from school... Ever wonder where they get the rolls for those type of projects?!?!
2.11.09
The LPS ladybug she said I could have because "[she] didn't
really
want it"! LOL
2.12.09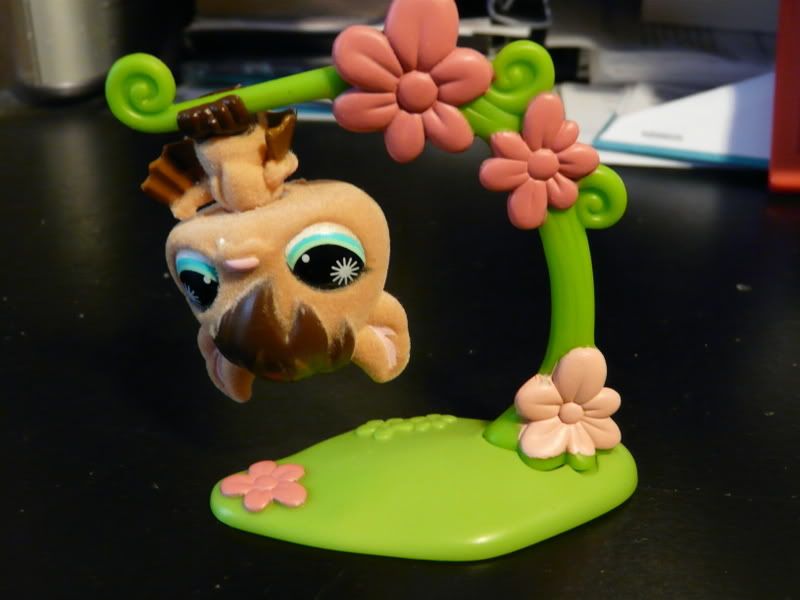 The LPS bat I
HAD
to have so she said she did too... Grandma got one for her for her bday (via GC) and I got one for me! :D
2.14.09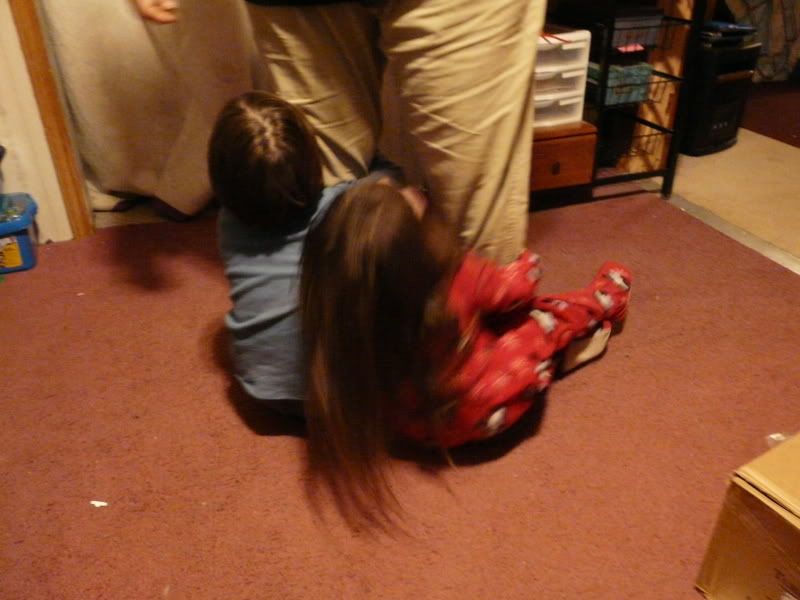 "Walk, Grampa! Walk!" Mind you that is 60 lbs of boy on one leg and 40 lbs of girl on the other...
---